Flexible Opening and 20% NHS Discount (Covid19 Support)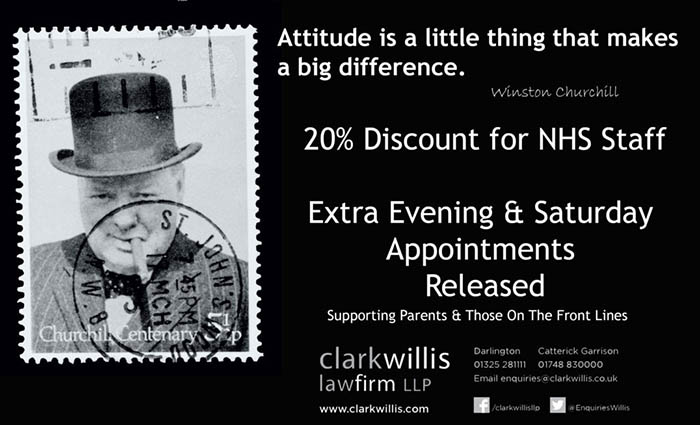 Suporting our NHS –  Flexible Appointments & 20% NHS Discount
As a firm we recognise that the current Covid-19 pandemic has made it more difficult for the NHS workers and other emergency service to access legal services during our normal service hours. For that reason, we have increased the number of evening and weekend appointments available to make it easier for those on the front line to access our legal services around their increasing shift patterns.
Appointments will still have to be pre booked and can be undertaken via telephone or video call. Will writing can also be undertaken via email or postal questionnaires for those who want to put provisions in place but with greater flexibility.
As an additional thank you, we are also including a 20% discount for all new matters we are instructed on after the 13th March 2020 to NHS staff (see terms & conditions below)
At a time when the NHS has become the front line against the pandemic, it is a little way to say thankyou.
*Terms and Conditions.
Discount is on new instructions from the 13th March 2020 and cannot be applied to pre existing matters.

Evidence may be required as to entitlement.

Discount cannot be used in conjunction with any other offer.

Discount is not applicable to public funded matters.