LPA Digital Notification Service Launched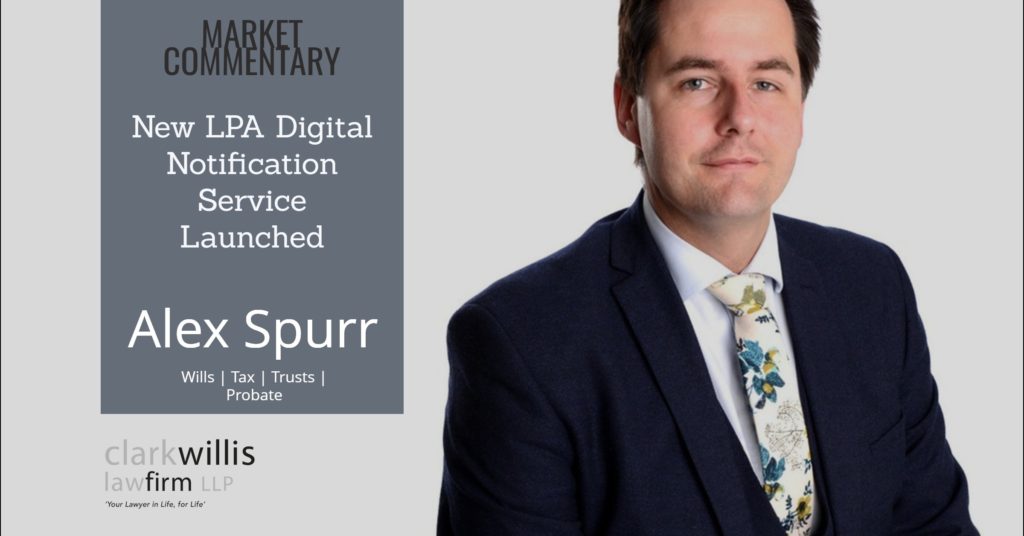 The Office of Public Guardian (OPG) has commenced a new digital service to help people acting as an attorney in England and Wales confirm that a  Lasting Power of Attorney exists and to help update to financial institutions, healthcare providers and other interested organisations.
Once a lasting power of attorney (LPA) is registered, attorneys and donors will be sent an activation key to allow them to create an account online and add the LPA to the account. They can then create an access code that they can give to any other relevant organisation, so that it can view an online summary of the LPA and authenticate its holder. This should enable attorneys to more easily confirm their authority to act where necessary. Currently a certified copy of the LPA has to be provided to each bank or institution, often having to have these sent through to legal departments to check the validity and status, causing delays in activation. The new process should enable a more speedy verification.
Initially the service will be for LPAs registered from 17 July 2020, although the OPG has plans to extend it to previously registered documents in 2020 in due course.
This is a welcome use of technology to potentially assist attorneys to act on behalf of Donors of LPAs, especially where Donors may need assistance as soon as the LPA is registered. This will certainly assist in some cases where Donors and Attorneys are comfortable using IT but there will still be a need for certified paper copies for the foreseeable future as not all have access or confidence in the digital world.