No. 9 – Fashion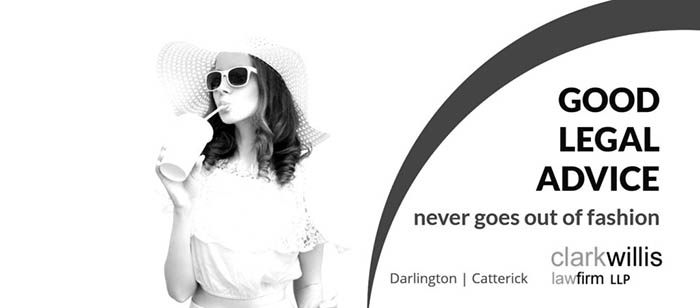 No. 9 'Fashion'
With nearly 50 years of providing legal services we have seen a wide range of fashion trends come and go across the high street. From the bell bottoms of the 70s, the shoulder pads of the 80s, 90's Britpop through to the fast fashion of the millennium they have all had, or will have had, their day and will be replaced by the next new trend. Whilst clothing fashion is seasonable and short term, trusted legal advice never goes out of fashion and for our clients we are there when they need us with practical advice.
At Clark Willis we believe in being a law firm for life, in being there for our clients and their families when life events mean that they require a solicitor and to help them plan for the future. Whatever the season, whatever the weather we have a range of experience solicitors to support them for their personal legal needs. We invest in this ethos in four main ways:
Ensuring we have a core of personal legal services to ensure we can meet an individual's legal requirements throughout their lifetime. Some of our core services include buying or selling Property, Will writing and estate planning, Divorce and Childcare, Personal Injury, Dispute Resolution and then finally assisting in sorting our matters through Probate when a person passes away. This cradle to grave mentality means we can genuinely be a law firm for life.
Focus on delivering excellent customer service levels to ensure that our client's experience of a law firm is positive. We are highly rated for customer satisfaction and seek feedback off every client as we strive to constantly seek new ways to improve our customer journey with us. Instructing solicitors can be daunting and often at emotional times, where aspects as basic as being able to speak to your solicitor on the phone, being made to feel at ease and emotionally supported can make a real difference to the experience and challenge the traditional reputation of solicitors appearing aloof.
Rewarding loyalty. Existing clients receive discounts on our standard rates for future work and those people utilising our residential conveyancing service or family team services also qualify for discounts on writing our updating Wills to reflect their new circumstances. We also offer complimentary storage of key documents as standard.
Like a fashion brand, we continually look ahead to the future and invest in future talent, recruit to retain and provide a positive working environment for our team. Many of the current team have trained with us and we have even had several team members who have left to explore life outside of firm and who have returned back to the fold. The longest serving employee has been with us for over 40 years. We believe this internal ethos flows through positively into our service.
So, whilst fashion trends on the high street may change seasonally, we remain true to our aim of providing clear legal advice, with clear costs making us the clear choice for legal advice regardless of the latest trends. Whether you need a solicitor because you are getting Divorced, moving home, need probate help or have suffered a personal injury, our team are here for you.
'Fashion' is the 9th image in a series of monthly monochrome images to be featured over a 12 month period across our social media channels to highlight some of the key elements of our service so be sure to follow us on Facebook, Twitter, Instagram and LinkedIn to see the series as they are released.
For more information on our firm please see www.clarkwillis.com