Coles Solicitors – One Year On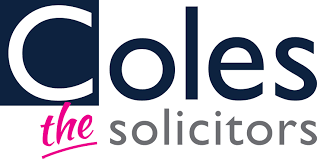 It is hard to believe that it's been a full 12 months since Coles Solicitors, a solicitor's practice headquartered in Northallerton, were intervened by the Solicitors Regulation Authority (SRA) and ceased trading immediately.
On 12th August 2020 my former colleagues were notified by the SRA that Kingly Solicitors Ltd, trading as Coles Solicitors across their 9 offices in North Yorkshire and Teesside, were being investigated by the SRA due to the actions of a small number of new Kingly Solicitors owners.
Being a former Director and Head of Wills & Probate at Coles, with many colleagues and clients impacted by the intervention, it was a sad and stressful day trying to support those involved, especially amidst a global pandemic. As testament to the Coles team, there was soon a network of legal firms commending the team and offering employment within their own legal business and most of my former colleagues had new roles within weeks. Indeed, my former Private Client team member Louise Simpson is part of our own team here at our Northallerton office, bringing with her exceptional expertise in Estate Administration (Probate) work.
We have supported a number of former clients of Coles Solicitors, many of whom I had assisted personally over my time at the firm, by reassuring them that their papers and money were secure, taking on their existing matters and applying to have their Wills, Lasting Powers of Attorney and original documents being securely stored by Coles transferred to Clark Willis or retrieved for them. The retrieval of such documents is still ongoing due to the sheer volumes held across the Kingly Solicitors group and the SRAs intervention team being adversely affected by the pandemic. We are finally starting to see these documents come through which is a relief to clients left in limbo but I would like to reassure those to whom we have not confirmed receipt to that we continue to pursue matters on their behalf.
Having worked in Northallerton for 6 years personally, and my fellow Partner Alister Jones having worked at Place Blair & Hatch in the town, the opening of an office in Northallerton was always appealing to service our existing Clark Willis clients and business contacts but  the number of enquiries we have received since the closure of Coles, accelerated our hunt for suitable office space and, following a full refit, opened our third Clark Willis office on the Northallerton high street. The new office opened in May and links up with our existing Darlington and Catterick Garrison offices which enables us offer continued support and advice to both our own and former Coles clients, on their doorstep. The Northallerton community have truly welcomed us to the town and we are glad that we have been able to continue to assist them with their legal requirements.
Written by Alex Spurr, Partner at Clark Willis Law Firm
If you are a former Coles Solicitors client and still have concerns over any ongoing matter or storage of documents then please call us on 01609 765765 to speak to me or email enquiries@clarkwillis.co.uk to see how we can help.