No.1 "The Zebra"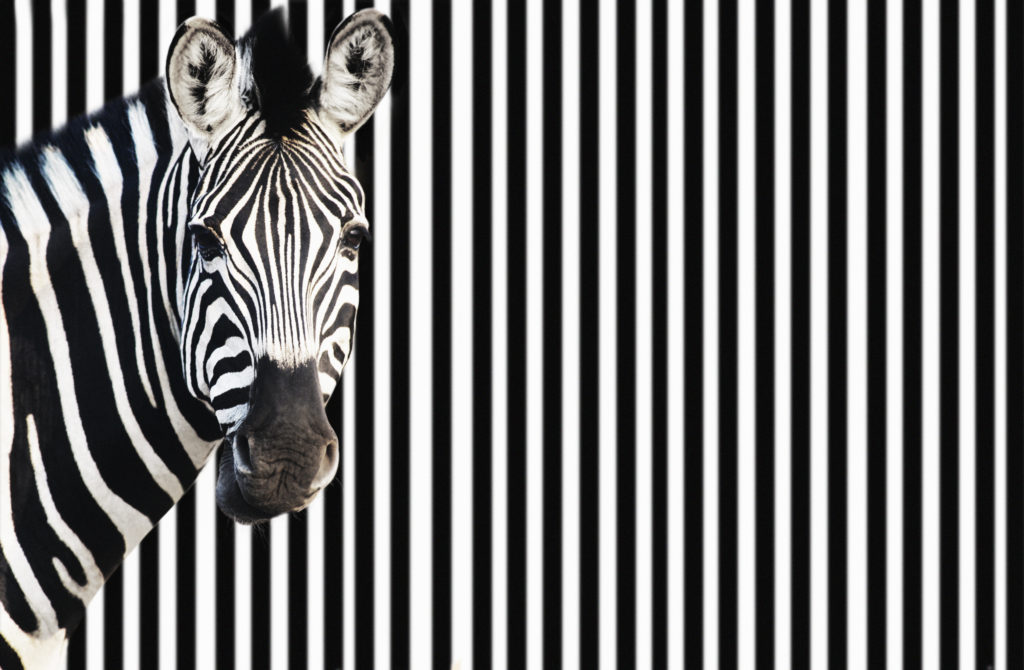 Why We Are Seeing Stripes
Those of you reading this who follow us across our social media channels or who we have met recently at the Darlington Business Expo will not have failed to notice we have gone all dotty over stripes with the introduction of a Zebra combined with the phrase 'Clear Legal Advice.'
Whilst a Zebra is instantly recognisable in its own right with its iconic stripes and is certainly eye catching across an Exposition hall, the choice of a Zebra to launch a series of black and white images over the coming months runs a little deeper than enabling us to be easy to spot.
Colour
Black and white have long been the colour scheme of Clark Willis Law Firm. Our heritage of providing legal services to the people of Darlington goes back nearly 50 years and so it was natural that the colours chosen by the firm during that early period reflected the colour scheme associated with the town itself and the football club.  As a firm we are proud to be headquartered in the heart of Darlington town centre and wear our colours to display this.
Clarity
'Black and White' is traditionally associated with clarity and an issue being easy to understand. The legal world, legislation and terminology can often be confusing  and daunting to those who wish to have matters clearly explained. One of our core values as a firm is that law should be made simple and we explain options clearly, in plain English to ensure our clients fully understand their position and enabling them to make informed choices.
Family
Zebras are family oriented animals and live in family groups of between 5 – 20 individuals. As a firm we enjoy a family team mentality across our 27 members of staff, many of whom have been with us for a significant period of time – the longest working with us for 40 years! Many of the current team have trained with us and we have even had several team members who have left to explore life outside of our herd and who have returned back to the fold. We believe this internal team ethos flows through positively into our service to clients as it enables us to work together across legal disciplines, to work more productively and efficiently and most importantly to focus on delivering an excellent service to our clients to uphold the firms reputation. You may have seen 'Let Our Family Look After Yours' included in our literature for this reason.
Resolution
Zebras are surprisingly courageous animals who will stand their ground and are not afraid to confront predators if required. The preferred choice however, is to avoid confrontation and the Zebras dazzling pattern structure and quick pace means that confrontation is normally a last resort. As one of the only firms in the area that can undertake mediation services, with two trained mediators in our ranks, we certainly believe in settling disagreements without confrontation where possible, but if required to do so we also have the legal expertise and experience to adopt a more robust position. This may be a simple pre action warning shot to a debtor for credit control or a more dogged pursuit of the right outcome on personal injury matter to achieve the best result for our clients.
'No1. The Zebra' is the first of a series of monthly monochrome images to be featured over the next 12 months across our social media channels to highlight some of the key elements of our service so be sure to follow us on Facebook, Twitter, Instagram and LinkedIn to see the series as they are released.